Tolu Olubunmi found a new career as an advocate and activist when, after graduating with a degree in Chemistry-Engineering, her immigration status prevented her from working in her field. Now a CEO, a social venture capital advisor, a World Economic Forum Migration expert, a United Nations Special Appointee, and member of countless boards and committees all focused on meaningful campaigns and causes, Tolu is doing the good work to make space for others to follow in her footsteps. Hear her story of triumph over struggle and be inspired by her determination to restore dignity wherever it is stripped away.
"Tolu's inspiring story, dynamic personality, and contagious energy made her a fantastic addition to the speaker lineup at BBYO International Convention 2018 in Orlando, FL. Her charisma in sharing her experience and engaging with the 3,000 teen participants in attendance from 36 countries was felt by all in her presence. We are confident that all who had the chance to learn from and/or interact with Tolu at our event left feeling energized and empowered to advocate for themselves and others. We look forward to staying connected with Tolu moving forward and can't wait to see what she does next to help make the world a better place!" - BBYO
The United Nations Private Sector Forum hosted by the UN Secretary-General welcomed Chief Executives, young climate leaders, Heads of State and Government as well as UN leaders. Speakers included the UN Secretary-General, Paul Polman, the Prime Minister of New Zealand, Anand Mahindra, the President of Ethiopia, Al Gore, and many others.
High-Level Events: United Nations General Assembly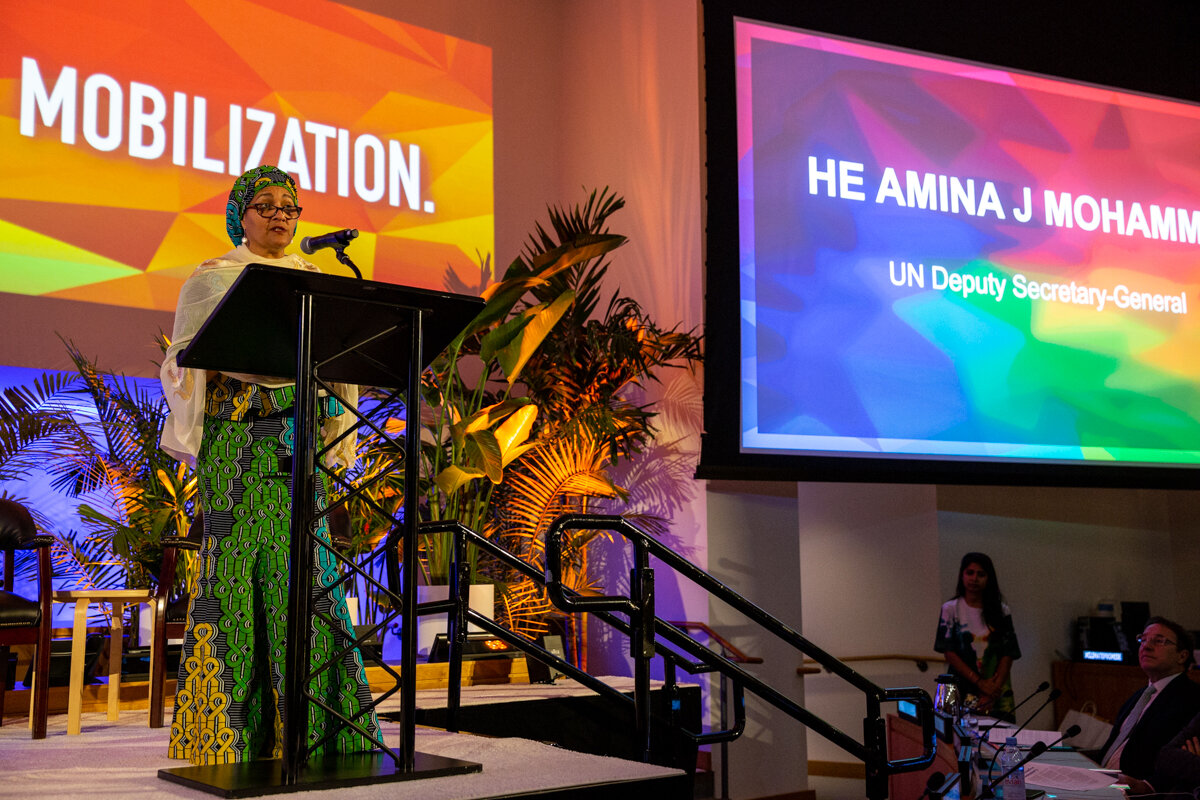 Photo credits: UN Global Compact/Joel Sheakoski; UNDP
FEATURED SPEAKER/PANELIST
If you would like to have Tolu speak at your next event, please complete the form below. (*required fields)
Tolu's biography and headshot are available via the link below